Bhopal: Purple Turtle Preschool is launched at Awadhpuri, BHEL in Bhopal to cater to resilient and curious young children of age 2 – 5 years.
N K Krishnanand , National Sales Manager, Purple Turtle says "The Purple Turtle preparatory School aims at giving young children the best start in life educating all of us–parents, professionals and the public–about the importance of the early years, as almost 90 percent of a child's brain is developed by age 5."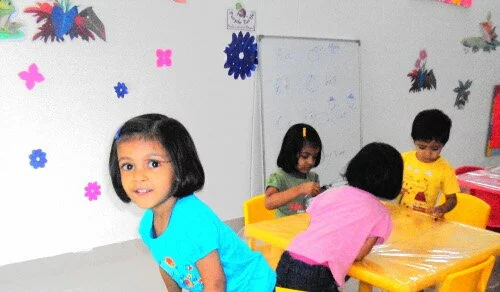 The curriculum, which is tailored to each age group, includes a variety of activities to guide the children's education and development, including music, art, dramatic play and more.Concept is based on the idea that each child is unique in his or her own growth and development, and designed to foster social, emotional (including self-esteem), physical (such as motor skills) and intellectual growth.
The highlight of Purple Turtle Preschool curriculum is the use of Purple Turtle's beautifully illustrated books powered with the talking pen. This Talking Pen is a part of the Multimedia Print Reader, popularly known as the MPR talking pen contains pre loaded audio files with an in-built speaker which talks when held over a book embedded with MPR codes bringing a human face through voice in the learning process, increasing the attention span and concentration, activating auditory and visual senses. This patented technology is brought to India by Aadarsh Pvt. Ltd.—the leading printing and publishing house in central India which is also the parent concern of the Purple Turtle Pre Schools and Career Group of Institutions. The talking book technology also helps in making books more interactive and interesting making purple turtle an inclusive playgroup school catering also to children with special needs.