Mumbai: MATRIX, the fastest growing professional salon brand in India, presents the latest trends in hair color, cuts and styling with a mega show for hairdressers in Hyderabad. The show was the first edition to the 'Matrix 100 City Education Tour', an initiative by Matrix to reach out and educate hairdressers across India. With live look and learn demonstrations by Melroy Dickson, National Education Manager, matrix India and his team, the tour aims to touch 100 cities and thousands of hairdressers in the country, providing them with accessible education. The show was attended by over 1,000 hairdressers in the city.
The looks showcased are in conjunction with the hottest international trends incorporating Matrix star hair color products- Socolor.Beauty and Wonder.Brown. The diverse hairstyles were created using superlative products from the Matrix Vavoom styling range to complete the looks.
The power packed seminar included entertaining dance acts and exciting runway fashion shows that showcased the best in hair fashion. The cuts and colors were customized for the India market- the styles, versatile and can be carried off in both traditional and formal avatars.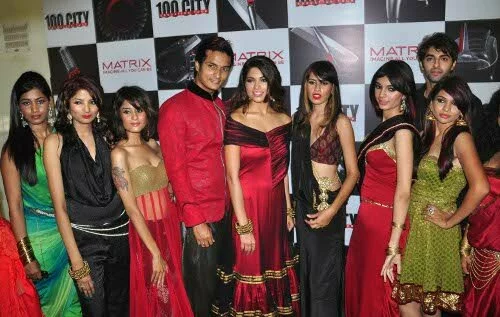 The models were seen sashaying down the ramp at the runway show sporting ensembles styled by well-known fashion stylist Kshitij Choudhary with the gorgeous- Miss India and Actor Parvathy Omanakuttan as the show stopper.
With in-salon services, technologies and trends consistently evolving, it is important for hairdressers to be educated and up-to-date. With best products and accessible education, Matrix provides them with the right tools to nurture and unleash their creativity.
"Education is a focus and key differentiator for Matrix, helping hairdressers build on and improve their skills through on-trend shows and state-of-the-art training programs. With the largest network of 38 Education Studios, Matrix holds the unique position as the accessible professional megabrand having trained close to two lakh hairdressers to date," said the Matrix release.
In 2010, Matrix organized a 50 City Education Tour which touched over 8,000 hairdressers across India.
Related Articles
L'Oréal Professional International Hairdressing Academy in Hyderabad
Graduate Fashion Show – GABA 2013 By Arch Academy of Design
Education loans from DHFL